Along the main road big fires can be seen.
A young boy standing on a pile of not yet burned bricks. His parents, elder siblings and other family members are struggling with brick fabrication from clay dug right out of the rice patties. This helps to ensure just a little money for the short term, but leaves his own generation bad off, as the fields have lost their fertility and the forests are cut down to ensure firewood for the burning and fabrication of bricks.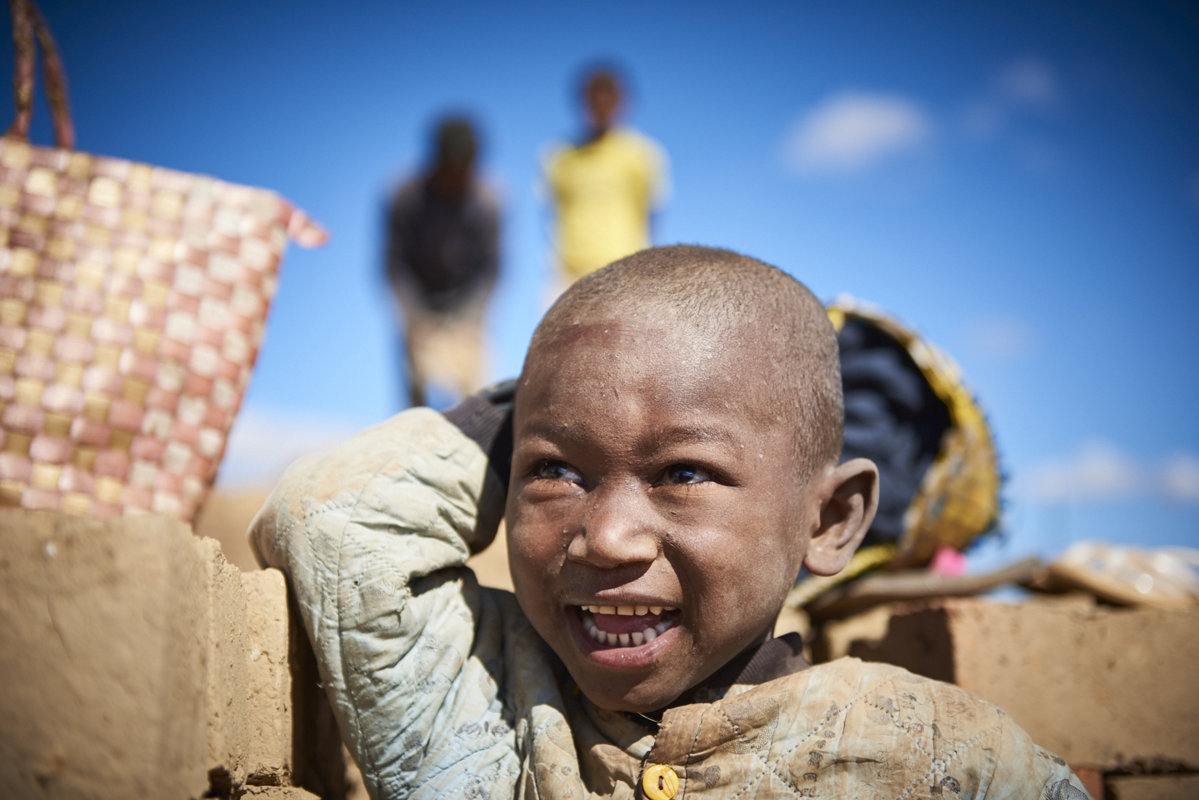 Just outside Madagascar capital Antannarivo you find the first brick-making places.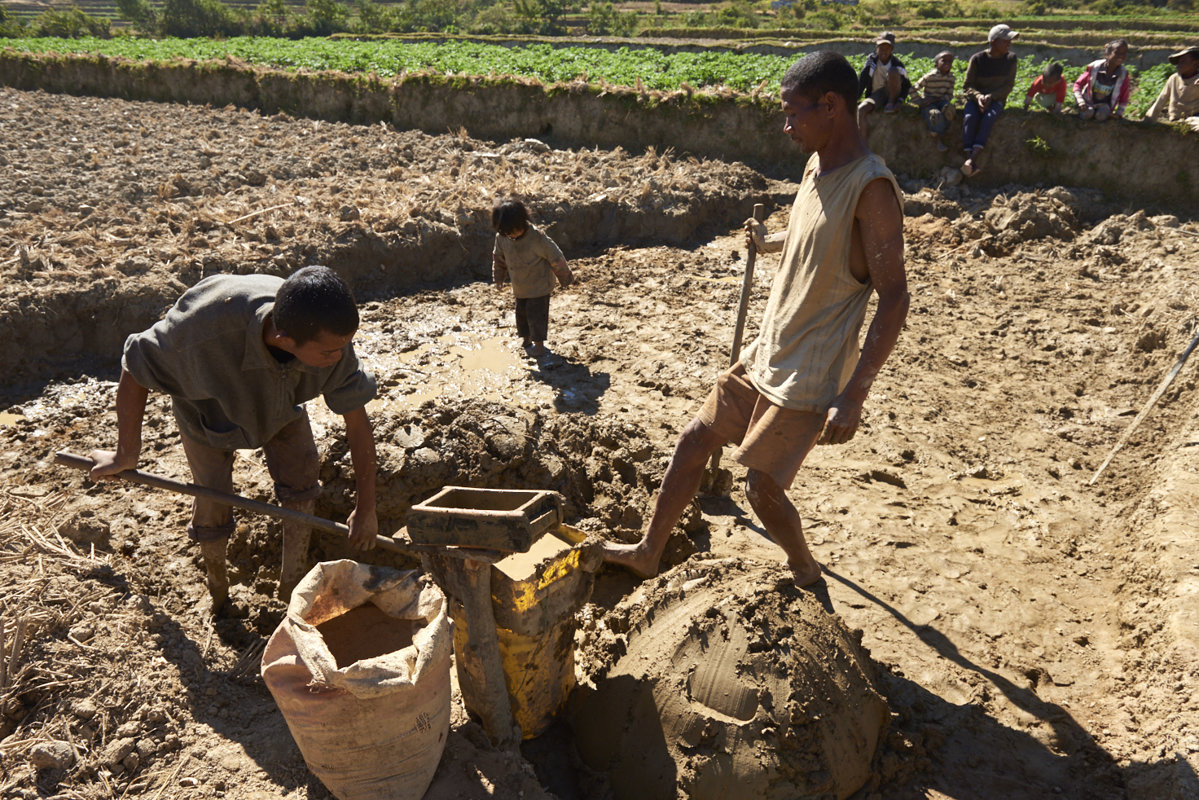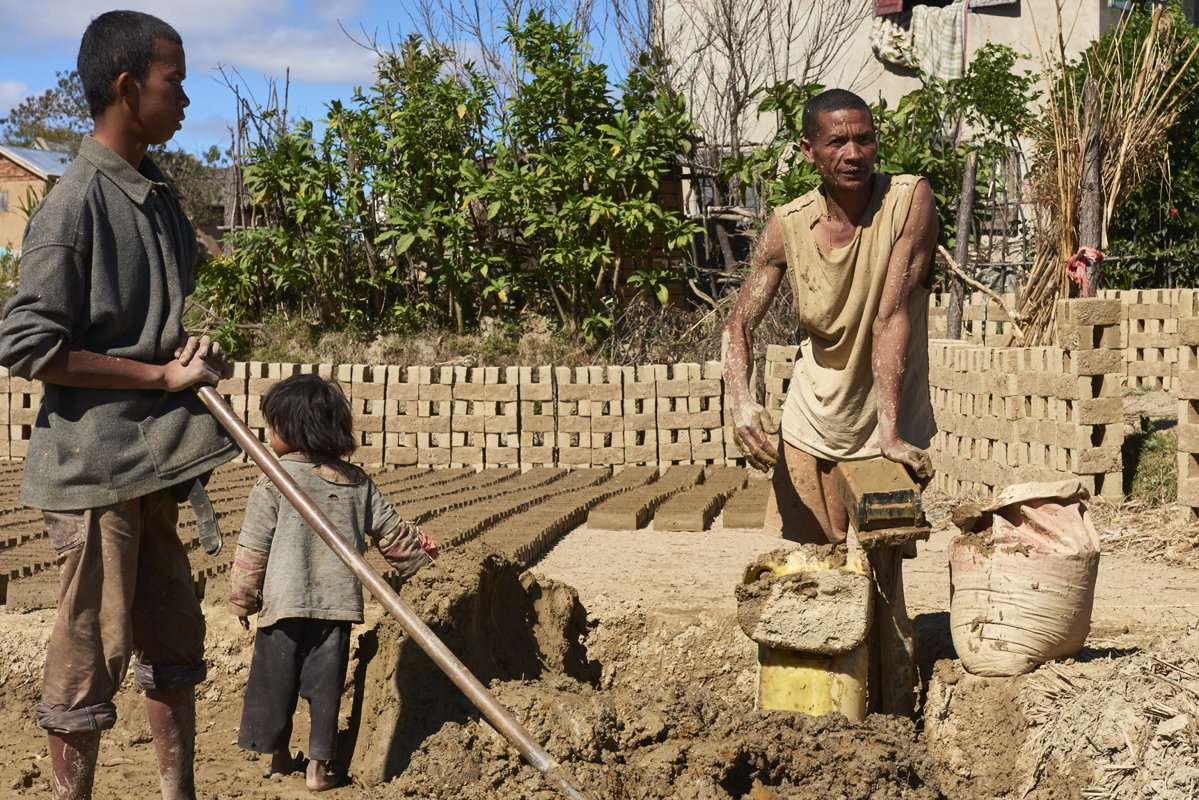 A family project in the central Madagascar - brick making by hand is a tough job. After digging the clay out of the rice paddies and mixing it with lime, the bricks are shaped and put to dry in the sun. Later on they will be burned to ensure long lasting. Firewood from the nearest forrest has to be provided for the burning.